Camel é uma banda britânica de rock progressivo, com umas pitadas de jazz rock formada em 1971. O grupo lançou seu primeiro álbum em 1973. O Camel foi formado em 1971 quando os ex-membros do The Brew Andrew Latimer (guitarra), Andy Ward (bateria) e Doug Ferguson (baixo) recrutaram Peter Bardens (teclado). Após uma apresentação inicial para cumprir um acordo com o nome On, mudaram sem nome para Camel e realizaram a 4 de Dezembro sua primeira apresentação no Waltham Forest Technical College em Londres. Em Agosto de 1972 a banda assinou com a MCA Records e seu álbum de estréia Camel foi lançado seis meses após. Não atingiram o sucesso esperado e mudaram então para a Decca Records. Em 1974 lançaram o segundo álbum, Mirage, no qual Latimer mostrou suas habilidades com a flauta. Apesar de falhar nas paradas regionais, ganhou sucesso nos Estados Unidos, rendendo à banda uma turnê de três meses por lá.
O álbum conceitual e instrumental The Snow Goose, de 1975, inspirado na história de Paul Gallico de mesmo nome, foi um sucesso que trouxe a banda à atenção da mídia. O quarto álbum Moonmadness foi lançado em 1976, continuando o sucesso do anterior, mas foi o último com a então atual formação da banda. Mel Collins (saxofone) reuniu-se com a banda para a turnê seguinte, começando um relacionamento de oito anos com o grupo. Ward estava direcionado para um som mais jazz, o que levou à saída de Ferguson da banda no início de 1977. Richard Sinclair (anteriormente do Caravan) substituiu Ferguson e essa formação lançou Rain Dances (1977) e Breathless (1978), o segundo sendo o último com Bardens, que anunciou sua saída antes da turnê de suporte ao álbum. Ele foi substituído por Dave Sinclair (primo de Richard e também integrante do Caravan) e Jan Schelhaas (que havia sido membro do Caravan). Os primos Sinclair deixaram a banda após a turnê, tendo sido substituídos por Kit Watkins e Colin Bass.
Em meados de 1981 Ward parou de tocar bateria devido a abuso de álcool e drogas, e a banda entrou em hiato sem alardes. Anos após foi levado a público que Ward havia tentado suicídio. Sem a banda, mas com um contrato com a gravadora para lançar um hit, Latimer reuniu-se a um grupo de músicos convidados, incluindo David Paton, Chris Rainbow e Anthony Phillips no estúdio Abbey Road no início de 1982. O álbum resultante, ironicamente chamado The Single Factor, estava longe do som anterior da banda levado ao hard rock e rock progressivo, mas foi bem nas paradas e permitiu uma turnê de aniversário da banda, contando com Paton, Rainbow, Watkins, Stuart Tosh (na bateria) e Andy Dalby (na guitarra), todos acompanhando Latimer. Ton Scherpenzeel (anteriormente da banda de rock progressivo Kayak) reuniu-se com Latimer como novo tecladista do Camel, com Paul Burgess na bateria, para Stationary Traveller (1984). Bass retornou para a turnê, que também contou com Rainbow e Richie Close como segundo teclado. Após o lançamento do álbum ao vivo Pressure Points no final de 1984, a banda desapareceu da mídia sem anúncios. Após o final do contrato com a Decca, Latimer não tinha interesse em outras gravadoras e mudou-se para a Califórnia.
Latimer iniciou um trabalho de versões acústicas de materiais antigos do Camel, mas desistiu do projeto. Em Outubro de 2006 ele completou uma mudança para voltar ao Reino Unido para continuar o tratamento de uma doença hematológica que descobriu pouco tempo antes , e que acabou levando a realização de um transplante de medula , com pleno êxito . No momento encontra-se em processo de recuperação e um novo álbum do Camel não foi descartado para o futuro. Graças a Andrew Latimer, o camel continua na ativa.
Uma grande banda de rock progressivo, que se mantém viva até hoje, graças ao trabalho árduo de sobrevivência de Latimer. Camel não teve o estrondoroso sucesso de YES, mas produziu um sonzaço, com discos temáticos e elaborados... Seguem alguns deles aqui no Valvulado, começando com três álbuns ao vivo...
Segundo Ricardo, um consultor do Blog Valvulado: "Pesquisei na página
http://www.pink-camel.de/home.htm
e encontrei a informação de que se trata de uma apresentação do dia 11/05/1984, em Londres, no Hammersmith Odeon."
Embora eu goste demais dos 4 primeiros álbuns do Camel, creio que todos já ouviram e eles são facilmente encontrados na NET. Por isso, vamos dar preferência para a segunda (ou terceira) fase do Camel...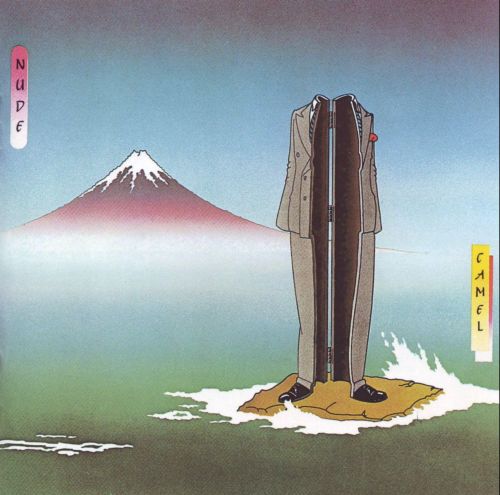 Nude é o oitavo álbum de estúdio e um álbum conceitual lançado pela banda Camel em 1981. O conceito do álbum é baseado na história real de um soldado japonês (Hiroo Onoda) que ficou isolado em uma ilha durante a Segunda Guerra Mundial, e ficou lá por vários anos sem saber que a guerra havir terminado. As letras do álbum foram escritas principalmente por Susan Hoover (esposa de Andrew Latimer), exceto "Please Come Home", que foi escrita por Andrew. Este foi o último álbum a contar com o baterista Andy Ward.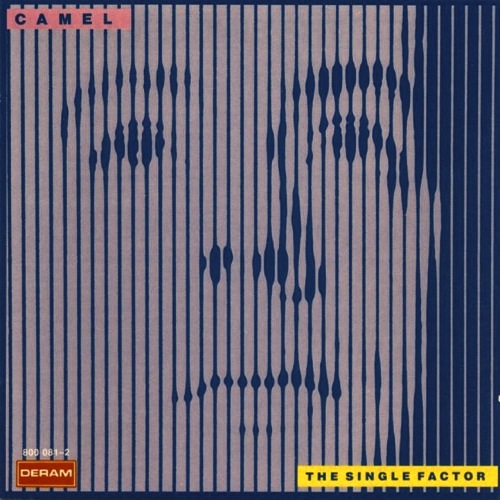 The Single Factor, released in 1982, is the ninth studio album by English progressive rock band Camel. The title refers to the fact that guitarist Andy Latimer was the sole remaining original member, though original keyboardist Peter Bardens makes a guest appearance on 'Sasquatch'. The album was essentially a contractual obligation album, created under pressure from Decca Records to produce a hit single, and the "made-to-order" nature of its composition resulted in a selection of songs which can be described as "odd". Unlike previous Camel albums, all the songs were around 3–4 minutes.
Anthony Philips
plays guitar and piano...
A Nod and a Wink is the fourteenth studio album by the English progressive rock band Camel released in July 2002 on the label Camel Productions. It is their latest studio album. The album was dedicated to Peter Bardens, who died in January 2002.
E adiciono ao final deste post, as palavras de Ricardo, nosso consultor:
"
O Camel está na estrada e realizando uma série de apresentações pela Europa, focando justamente o Snow Goose, que considero o carro chefe deste grupo. Estou na expectativa de um novo álbum de estúdio. Você já deve ter ouvido uma das músicas deste possível novo trabalho, mas por via das dúvidas, segue uma palhinha."