Triumph é uma banda de rock/hard rock do Canadá, que fez sucesso de meados da década de 1970 até o final dos anos 80. A banda começou sua carreira fazendo pequenos shows e apresentações em sua cidade natal, Toronto. Foi formada por Gil Moore, baterista e vocalista, Mike Levine, baixista e tecladista, e pelo genial Rik Emmett, guitarrista, violonista, vocalista e compositor, que se conheceram em 1975.
O power trio, formado em 1975, frequentemente comparado ao também canadense Rush por seu estilo musical, começou tocando um hard rock muito particular, musicalmente bem estruturado, ao mesmo tempo em que deixava de lado os álbuns conceituais (em "moda" na época) e o experimentalismo. A banda é considerada um dos pilares do heavy metal, mas os próprios integrantes rejeitam essa denominação. Certa vez, Gil Moore definiu o som da banda como um misto de Emerson Lake & Palmer com The Who.
No entanto, as composições de Emmett, um eclético por natureza, mostraram uma banda tocando músicas cada vez mais próximas do rock progressivo. Além disso, cada álbum do Triumph trazia uma faixa solo de violão, frequentemente um "destaque" no meio de outras músicas mais pesadas e algumas baladas. Uma vantagem do baterista Gil Moore era a sua capacidade de cantar e tocar bateria ao mesmo tempo, o que ocorreu em muitas faixas, como em "When the Lights Go Down" e "Allied Forces", por exemplo, apesar de sua técnica vocal nunca ter atingido um patamar muito elevado. Já Mike Levine, além de seus arranjos no teclado, foi importante para a banda por ter produzido os primeiros álbuns da banda e ser uma espécie de organizador das apresentações.
Uma banda frequentemente comparada ao Rush, com dez álbuns excelentes e vários prêmios. Seguem três grandes álbuns...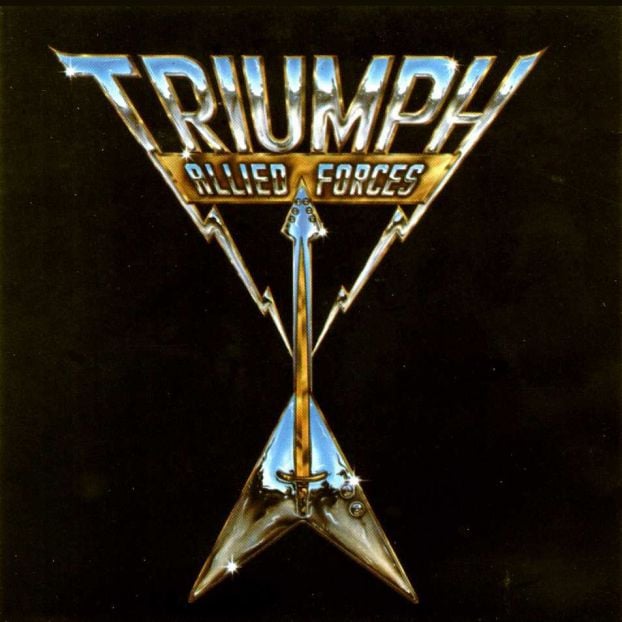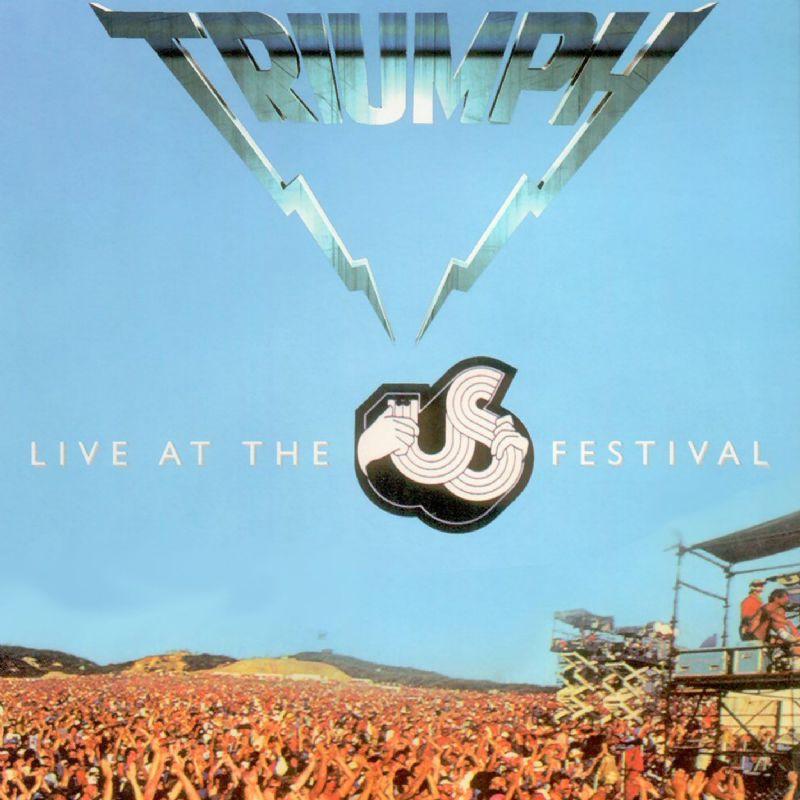 Live at the Us Festival is a live album and DVD by Canadian rock band Triumph, released in 2003. The massive Us Festival took place over three day's outdoors in San Bernardino, California from May 28–30, 1983. Triumph appeared on May 29, which was billed as "Heavy Metal Sunday" and included Ozzy Osbourne, Judas Priest, Scorpions, Mötley Crüe, Quiet Riot, and Van Halen. The number of attendees varied during the three days, the crowd was estimated to be about 500,000 strong on "Heavy Metal Sunday". The documentary style part of the DVD gives a behind-the-scenes look at how their shows are put together, everything from lighting, pyro, smoke, and lightning techniques are explained. Rik Emmett explains their songwriting process in his home. They interview celebrities like Ronnie James Dio that are at the show. Two videos are included, "Spellbound," and "Follow Your Heart," which showcases a live performance. All in DTS Surround Sound. Also Gil Moore and Mike Levine reminisce about the performance in a fifteen-minute interview from 2003.