Raul Santos Seixas (Salvador, 28 de junho de 1945 — São Paulo, 21 de agosto de 1989) foi um cantor e compositor brasileiro, frequentemente considerado um dos pioneiros do rock brasileiro. Também foi produtor musical da CBS durante sua estada no Rio de Janeiro, e por vezes é chamado de "Pai do Rock Brasileiro" e "Maluco Beleza". Sua obra musical é composta por 17 discos lançados em seus 26 anos de carreira e seu estilo musical é tradicionalmente classificado como rock e baião, e de fato conseguiu unir ambos os gêneros em músicas como "Let Me Sing, Let Me Sing"5 . Seu álbum de estreia, Raulzito e os Panteras (1968), foi produzido quando ele integrava o grupo Os Panteras, mas só ganhou notoriedade crítica e de público com as músicas de Krig-ha, Bandolo! (1973), como "Ouro de Tolo", "Mosca na Sopa", "Metamorfose Ambulante". Raul Seixas adquiriu um estilo musical que o creditou de "contestador e místico", e isso se deve aos ideais que vindicou, como a Sociedade Alternativa apresentada em Gita (1974), influenciado por figuras como Aleister Crowley.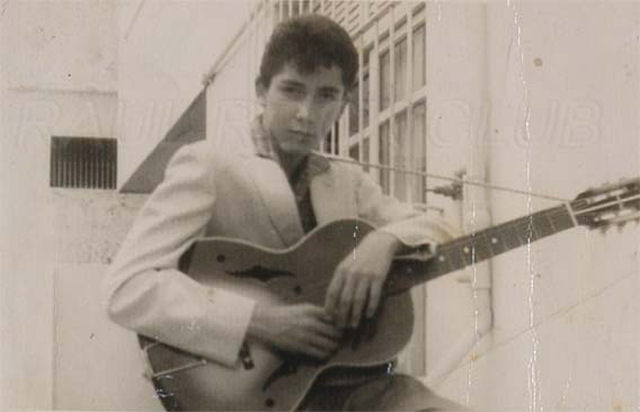 Raul se interessava por filosofia (principalmente metafísica e ontologia), psicologia, história, literatura e latim e algumas crenças dessas correntes foram muito aproveitadas em sua obra, que possuía uma recepção boa ou de curiosidade por conta disso. Ele conseguiu gozar de uma audiência relativamente alta durante sua vida, e mesmo nos anos 80 continuou produzindo álbuns que venderam bem, como Uah-Bap-Lu-Bap-Lah-Béin-Bum! (1987) e A Panela do Diabo (1989), esse último em parceria com Marcelo Nova, e sua obra musical tem aumentado continuamente de tamanho, na medida em que seus discos (principalmente álbuns póstumos) continuam a ser vendidos, tornando-o um símbolo do rock do país e um dos artistas mais cultuados e queridos entre os fãs nos últimos quarenta anos. Em outubro de 2008, a revista Rolling Stone promoveu a Lista dos Cem Maiores Artistas da Música Brasileira, cujo resultado colocou Raul Seixas figurando a posição 19ª, encabeçando nomes como Milton Nascimento, Maria Bethânia, Heitor Villa-Lobos e outros. No ano anterior, a mesma revista promoveu a Lista dos Cem Maiores Discos da Música Brasileira, onde dois de seus álbuns apareceram Krig-ha, Bandolo! de 1973 atingiu a 12ª posição e Novo Aeon ficou em 53º lugar, demonstrando que o vigor musical de Raul Seixas continua a ser considerado importante hoje em dia.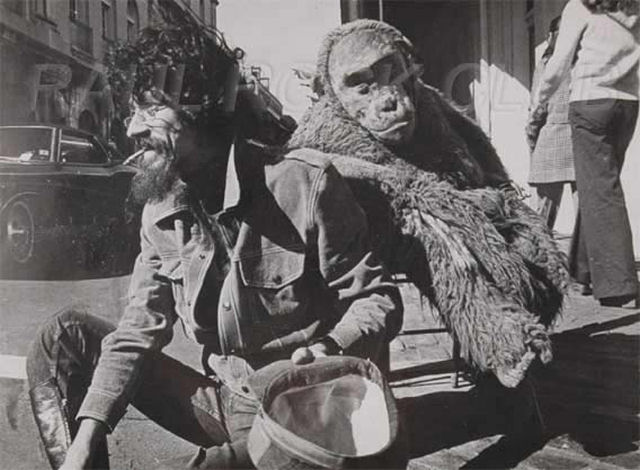 Para quem quiser saber mais sobre o Maluco Beleza:
Umas palhinhas para matar a saudade:
Em relação aos seus álbuns, creio que todos já foram bem expostos aqui no mundo musical cibernético... Portanto, escolhemos alguns álbuns que não foram tão divulgados e que registram momentos bem interessantes deste grande músico. Espero que gostem:
Raul Seixas ao vivo Praia do Gonzaga-Santos SP(1982) - Mais de 150 MIL FÃS EXALTADOS.
Existe relatos que foram mais de 350 mil, mas só foi divulgado 150 e 180mil pessoas devido a segurança não estar devidamente preparada para tanta gente, pois a prefeitura e o governo não acreditaram que iriam tanta gente, então pra evitar "Represálias" divulgaram menos da metade....
01 – Abertura
02 – Rock Around The Clockblue Suede Shoestutti Fruttilong Tall Sally
03 – Rua Augustao Bom
04 – Poor Little Foolbernardine
05 – Estúpido Cupido – Banho De Lua – Lacinhos
06 – The Great Pretender
07 – Dianalittle Darlin´oh! Carolrunaw
08 – Marcianitaé Proibido Fumarpega Ladrã
09 – Jambalayashake, Rattle And Rollbop-a-lena
10 – Only You
11 – Vem Quente Que Eu Estou Fervendo
_________________________________________
Na manhã do dia 21 de agosto, Raul Seixas foi encontrado morto sobre a cama , por volta das oito horas da manhã em seu apartamento em São Paulo, vítima de uma parada cardíaca: seu alcoolismo, agravado pelo fato de ser diabético, e por não ter tomado insulina na noite anterior, causaram-lhe uma pancreatite aguda fulminante. O LP A Panela do Diabo vendeu 150.000 cópias, rendendo a Raul um disco de ouro póstumo, entregue à sua família e também a Marcelo Nova, tornando-se assim um dos discos de maior sucesso de sua carreira. Raul foi velado pelo resto do dia no Palácio das Convenções do Anhembi. No dia seguinte seu corpo foi levado por via aérea até Salvador e sepultado às 17 horas, no Cemitério Jardim da Saudade.
Em 2004, um tributo foi organizado, reunindo vários músicos...
O Baú do Raul: Uma Homenagem a Raul Seixas é um tributo ao cantor Raul Seixas lançado no ano de 2004 em CD duplo e DVD. 1 Foi criado numa parceria do canal Multishow, a gravadora Som Livre e Kika Seixas (viúva de Raul Seixas). Em novembro de 2003, o ano anterior aos 15 anos da morte de Raul, Kika Seixas procurou gravadoras e parceiros para concretizar o projeto. Finalmente, o Multishow e a Som Livre compraram a idéia. Foi feito um trabalho de um ano na realização.