Banco del Mutuo Soccorso é uma seminal banda italiana de rock progressivo. Com seu primeiro disco lançado em 1972, eles tiveram por toda a década de 1970 uma obra considerada de alto nível pelos fãs do gênero. Sua música foi influenciada por bandas inglesas de rock progressivo mais antigas, como Emerson, Lake & Palmer, King Crimson, Pink Floyd e Genesis. Banco del Mutuo Soccorso tem seu álbum Darwin! com a mais alta avaliação do sítio Gnosis, conhecida referência de rock progressivo na World Wide Web.
Após uma solicitação do Dr. Luciano, no Buteco, a Confraria do Prog resolveu fazer uma homenagem a esta maravilhosa banda, e principalmente ao seu vocalista que nos deixou no último dia 21 de fevereiro de 2014. Francisco Di Giácomo.
Francesco di Giacomo, vocalista da banda italiana Banco del Mutuo Soccorso, faleceu hoje, 21 de fevereiro de 2014, em decorrência de um acidente de carro ocorrido em Zagarolo, na região de Lácio, em Roma. Francesco, 67 anos de idade, estava sozinho no carro quando aparentemente sofreu um mal estar e perdeu o controle do veículo, que colidiu frontalmente com outro veículo, cuja ocupante sofreu apenas ferimentos leves. O vocalista chegou a ser levado para o hospital mas morreu no meio do caminho. A banda se apresentou no Brasil em 2000 no Rio Art Rock Festival, realizado no Garden Hall, Rio de Janeiro.
Seguem alguns álbuns para saudar o grande Bardo Italiano, com o Bando del Mutuo Soccorso:
Canto di primavera (Song of Spring) is the ninth studio album by the Italian progressive rock band, Banco del Mutuo Soccorso. the album was first released in 1979. the album marked the return to lyrical songs after the instrumental album, ...di terra. the album reached to No. 36 in the Italian album chart.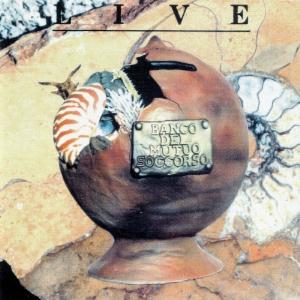 Francesco. Grazie!!!!
Confraria dos Blogs:
(Por enquanto...)